Information and resources
Click on the section of your interest.
Security measures implemented to ensure the safety of the children, adolescents and families we support.
Join the movement to equip medical personnel with the necessary safety equipment in this contingency.
Check out guides, infographics, tips and join our virtual classes. Engage in this contingency!
---
Casa De La Amistad constantly monitors the progress of the situation of COVID-19 in our country with the safety of all the children and adolescents we support as a priority, as well as the continuity of the assistance we provide.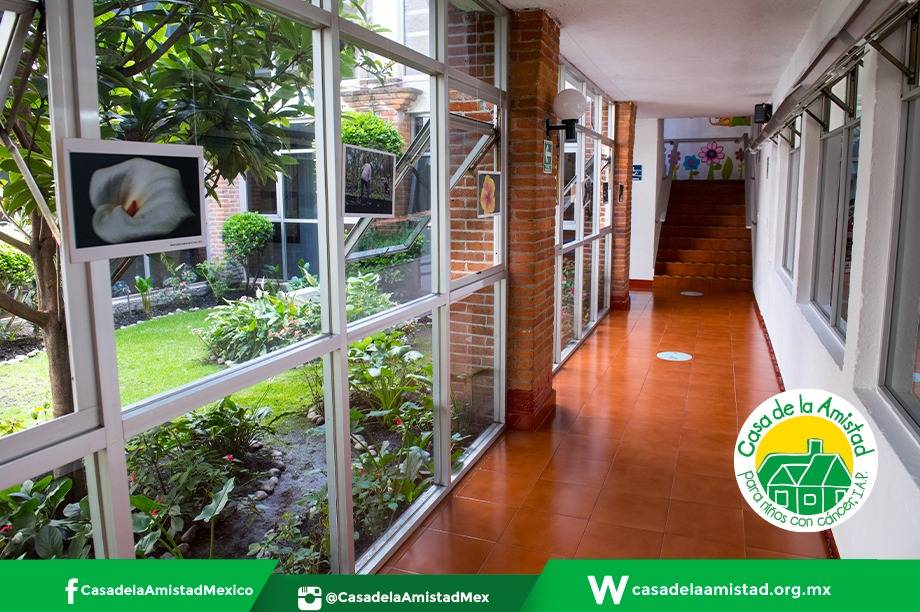 1. The shelter remains in operation and all the protocols and cleaning measures recommended by the WHO and SSA are maintained inside.

 

2. Within the hostel a cleaning schedule has been drawn up that considers, every 3 hours, the cleaning in corridors, doorknobs, elevator, stairs, handrails and handles.
3. The dining area was redistributed to ensure safe distance, and the stay time was changed for a maximum of 30 minutes.
Pharmacy - Monday to Thursday from 8: 00 am to 4:00 pm and Friday from 8: 00 am to 1: 00 pm.
 
Administrative staff - Monday to Thursday from 8: 00 am to 4:00 pm and Friday from 8: 00 am to 1: 00 pm.
 
Hostel management, emotional support and logistics - Monday to Friday from 8: 00 am to 2: 00 pm.
We appreciate the support provided to the institution during this contingency, without a doubt we are all going through difficult and complicated times, but it is precisely solidarity and effort together that will enable us to move forward.
 

We continue to receive donations directly at Casa De La Amistad:


Aldama 2, Col. San Juan Tepepan,
Of. Xochimilco, C. P. 16020
Hours: Monday to Sunday from 8 am to 7 pm.
Tel. 800 1122 210
 
---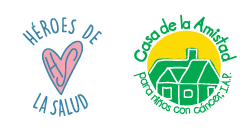 Casa De La Amistad joins the movement for an extraordinary occasion # Heroes of health, to support medical staff in public hospitals to have the necessary safety equipment.
This initiative will support hospitals, doctors, nurses and nurses currently serving Casa De La Amistad users, with the basic materials that allow them to work safely, as well as some other hospitals that have been proposed by the donor group.
The initiative will run until June 30, 2020
You can join by donating to the following account:
Banco Santander
Friendship House for children with cancer I. A. P.
Account: 65-5025-9816-2
CLABE: 014180655025981627
or via Paypal: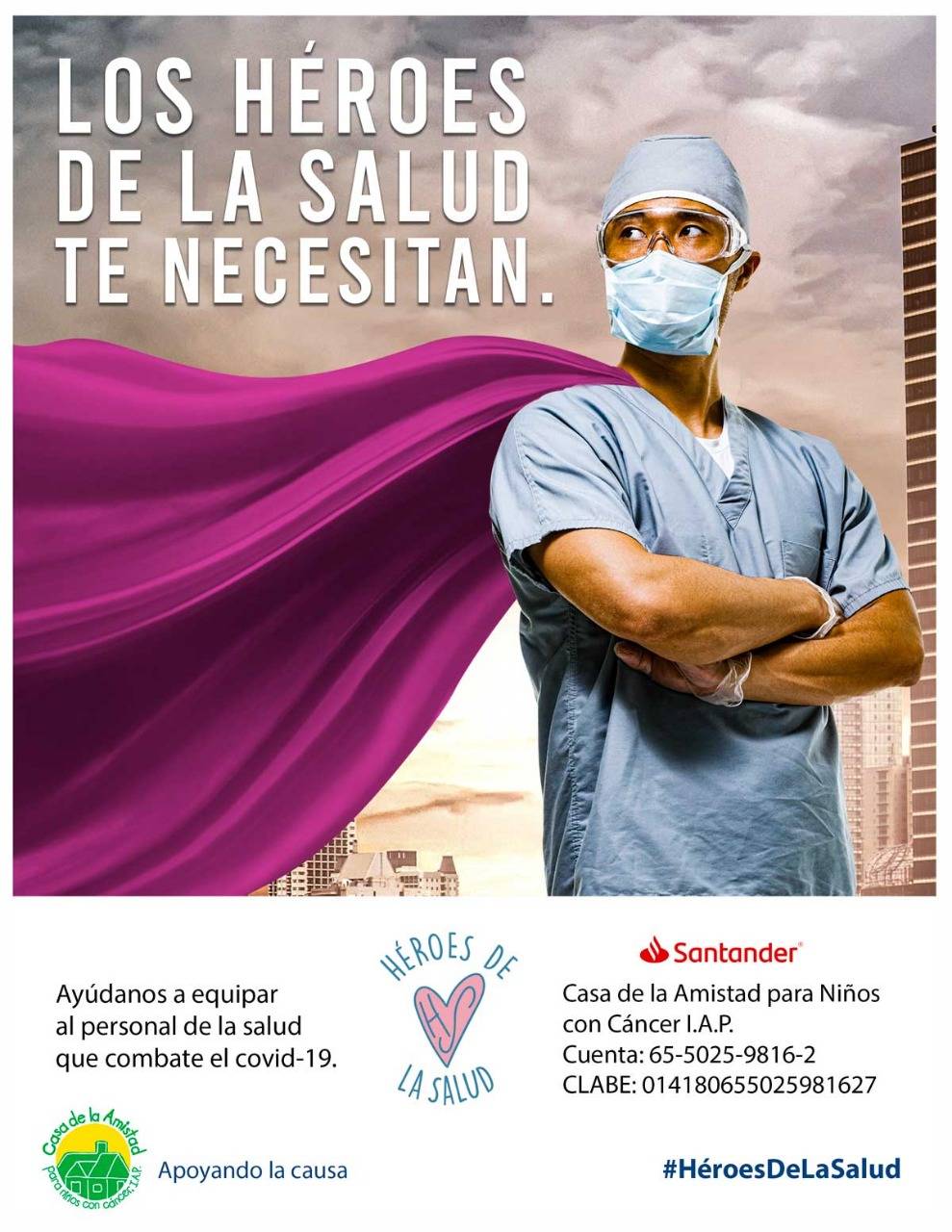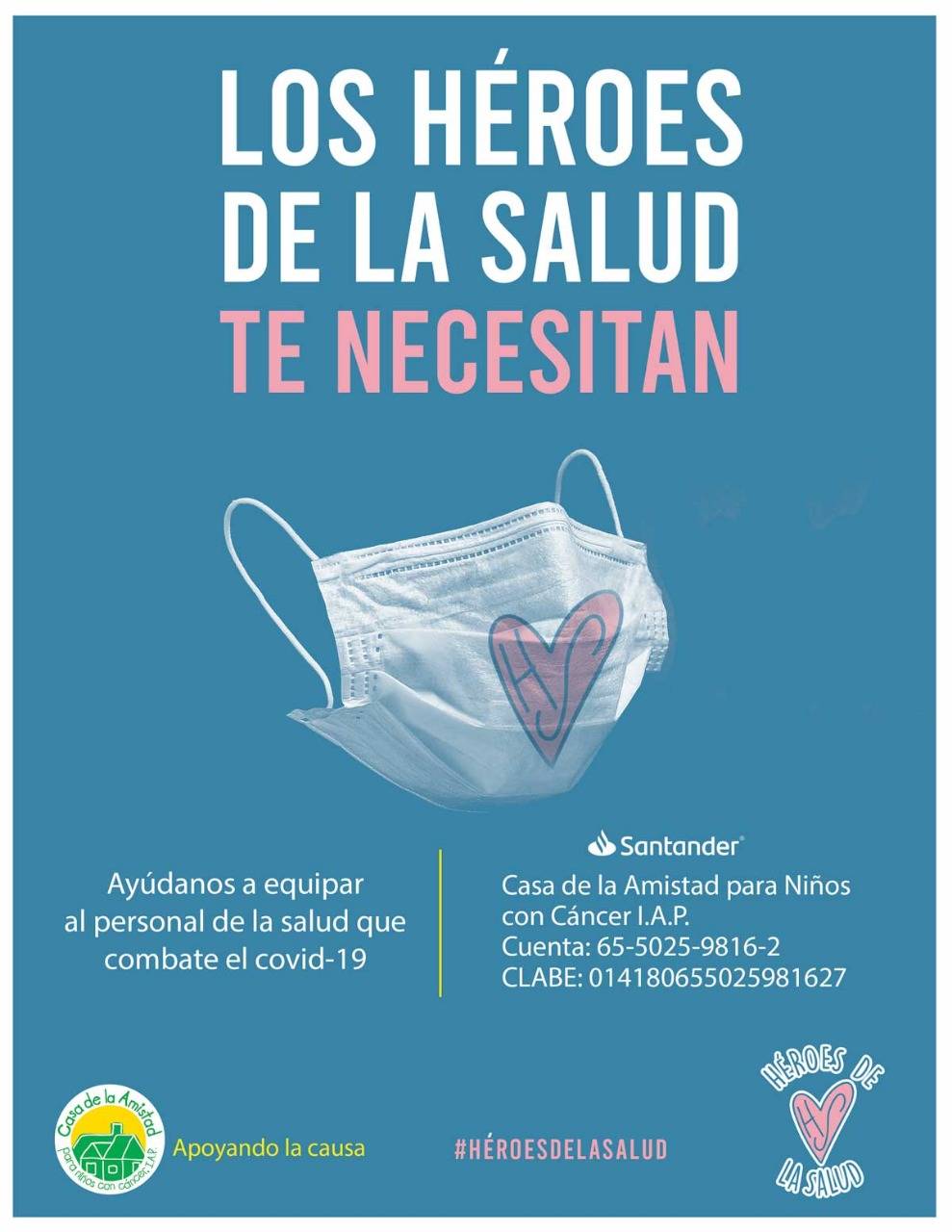 ---
Virtual Classes
Follow them through our fanpage:
Yoga classes
Hours: Wednesday and Friday 18: 00 hrs.
Meditation
Opening hours: Monday and Saturday 11: 00 AM
Physical conditioning
Hours: Tuesday and Thursday 18: 00 hrs.